Puppet workshops for primary schools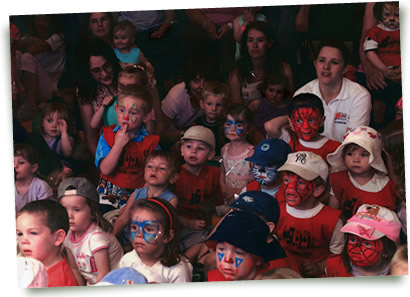 Puppetry workshops for primary schools and community groups
Looking at different types of puppets - glove, rod, string, shadow etc.
Discuss how they are made and how they move - materials to inspire creativity
Think about different characters and voices
Hints and tips for manipulation and performance
Some basic hands-on experience
Scenery, props and storyline
Questions and answers to inspire speaking and listening
and of course... lots of entertainment along the way!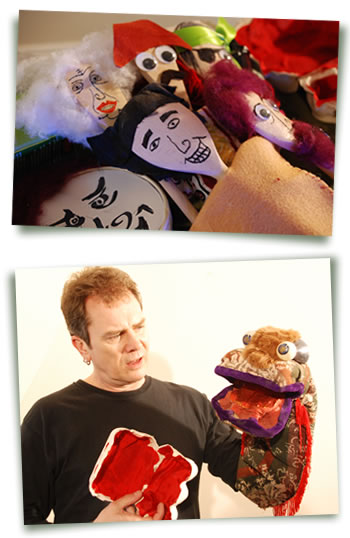 Make your own wooden spoon characters and egg box monsters.
Workshops can come as a single package or with a full puppet show as well.
I can show you how to make brilliant wooden spoon puppets and egg box monster puppets with easy-to-follow demonstrations. Take a look at the video clips below for a taster of what's available. Ideal for KS1 and KS2 puppetry projects.
See also
Pirate Workshops
Battle of Waterloo Workshops
For more information, please get in touch.
Watch a video clip
On Wednesday this week we had our Wow Day and Mr Brown's Pig the puppeteer come to school. We met lots of interesting puppets. We then had a workshop and looked at how the different puppets were made and how they are used.
Old Mixon Primary School