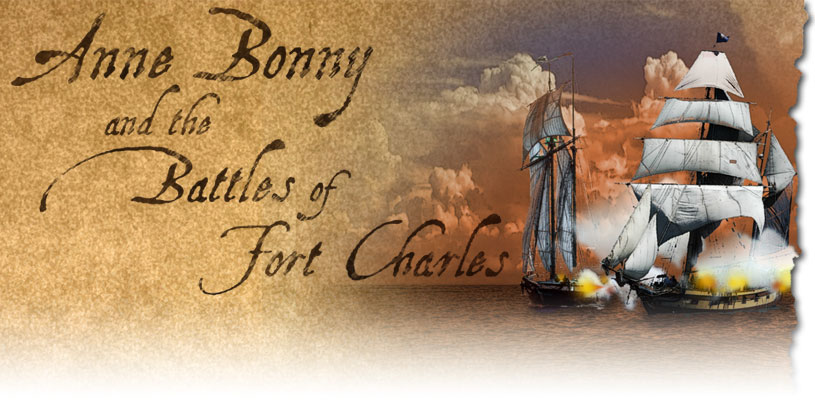 Pirate history miniature model re-enactment for schools, fairs and festivals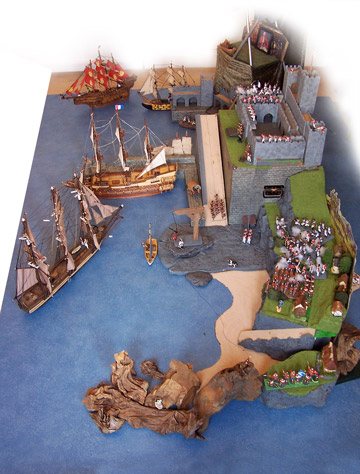 Anne Bonny the Pirate Queen
Anne Bonny and the Battles of Fort Charles; a miniature re-enactment using scenery, model ships and small figures. It is a narration of the fortunes of Anne Bonny, the Pirate Queen, against the backdrop of war between the English and French in the early 1700s. The story is a mix of fact and fiction and is inspired by the work of Michael Bentine.
The set features a 3x3 metre scenery of a castle, harbour and coast. The show has a soundtrack of music & sound effects from a small PA and lighting. Ships and figures are moved around the set in accordance with the narration of land and naval battles and pirate adventures.
The soundtrack running time is approximately 40-45 minutes, but the whole experience can last much longer, due to the ramblings of the show host. The show is hosted by Sergeant Major Harvey Wallbanger, who ushers, directs and explains the details of the battles with a tongue in cheek, accessible style.
The show would be of particular interest to school children in KS2 (Key Stage 2), or those with an interest in pirates and history. The show can be used to stimulate writing tasks, discussion, question and answer sessions or even art projects. The show can include an optional 'writing and understanding' worksheet for Key Stage 2 which you are welcome to photocopy and use.
Between shows the set can be viewed on its own as a model scenery and/or can feature question and answer sessions with the good Sergeant Major. In short, it is a live art installation with or without performances.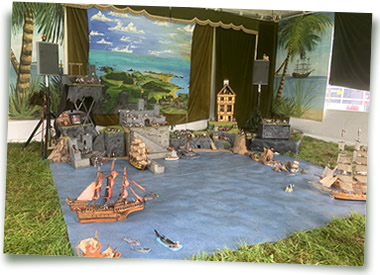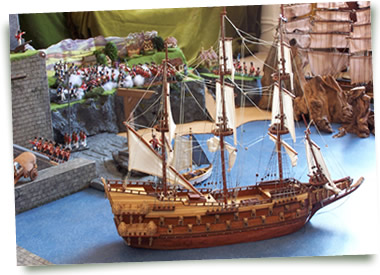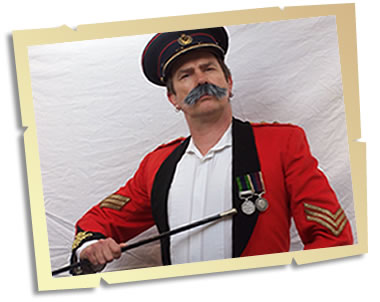 The show is available for schools, community groups and festivals. Given the detailed nature of the set, although it can reach large audiences, to enjoy the detail it particularly suits intimate audiences sitting close to the set. Several sittings or performance times throughout the day is advised.
This show is humourous, entertaining and very visual. It is completely unique and well worth the extra effort needed to accommodate the set requirements (it takes over an hour to construct and pack away).
He engages so well with the audience.
Play scheme parent