Pirate Party in Bristol, The Return of Captain Barnacle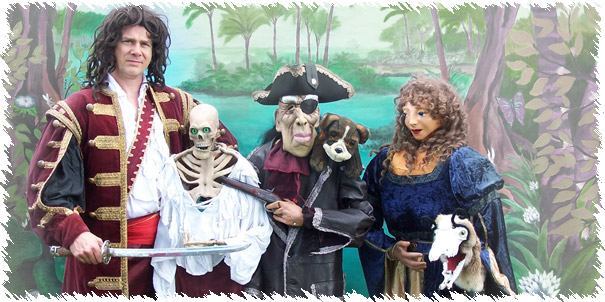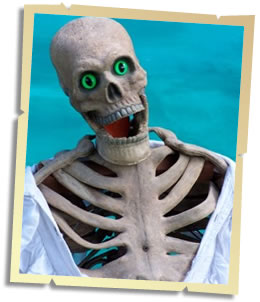 Hilarious Kid's Party Entertainment
One-man pirate party comedy show with puppets and lots of audience participation
Pirate stories, pirate party songs and pirate pandemonium
Larger puppets with backdrop if appropriate or possible
Battery powered PA for indoor or outdoor performances
Length of shows 30 or 45 mins (possibly longer with heckling)
Available in Bristol, Bath, North Somerset, South Gloucestershire and across the seven seas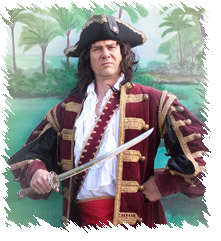 Pirate Party Fun, For Young and Old
Captain Barnacle sails from Bristol and returns to Cutthroat Island to find his long lost brother and claim the gold, with the help of his girlfriend Zah Zah and their little doggy
He has to triumph over Pegleg Hooky the baddie pirate who just won't die!
Suitable for children aged 4 and over
Not only did he keep 22 three and four year-olds entertained, he gave the adults a giggle and got them involved with a song and dance with their children. Chris is worth every penny.
Sharmaine (NetMums)
Comments
Following the popularity of the first pirate party show, this new story makes an ideal sequel.
The Original and The Return can be performed together as two 45 min pieces.
See also
The Adventures of Sir Randolf Ramsbottom
or Compare shows and parties