Booth theatre puppet shows
Description
Large puppet theatre for indoor and outdoor performances
Enchanting, engaging and very funny
Variable length shows - 30, 45, 60 minutes as required
Glove and rod puppets with invisible operator
Full amplification - battery powered PA if required
Performances tailored to suit different age groups
Soft & gentle for younger children (3-4 years)
Dragons & monsters for older children
Material
Audience participation, pantomime style
Folk tales, fairy tales, sketches and stories
Characters - animals, humans, princesses, dragons and strange things (see Meet the Puppets)
Fantastic for birthday parties, and school or community events
Lots of comedy for the adults too
Watch a video clip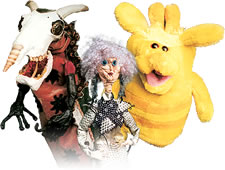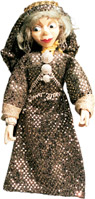 Comments
This format has been working really well at children's parties and in the early years community for over 12 years now.
See also: Table Top Puppet Shows
and Meet the Puppets
or Compare shows and parties
Mr Brown's Pig is total genius. The best children's entertainer I have ever seen.
Anna (NetMums)