Bristol's Heroes and Legends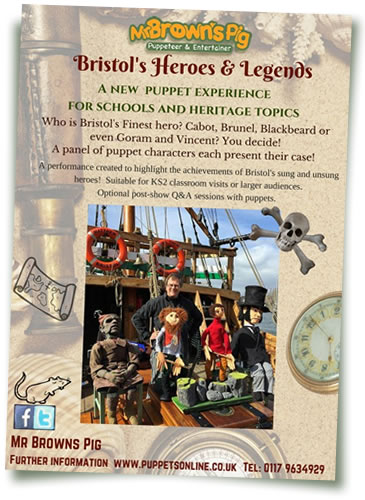 A new puppet experience for schools and heritage topics.
Description
Who is Bristol's finest hero? Cabot, Brunel, Blackbeard or even Goram and Vincent? You decide!
A panel of puppet characters present their case.
A performance to highlight the achievements of Bristol's sung and unsung heroes
Suitable for KS2 classroom visits or larger audiences
Optional post-show Q&A sessions with puppets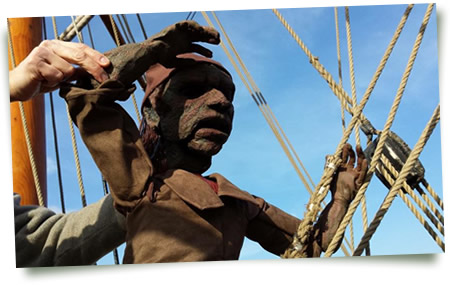 We've had Chris and his puppets at our pre-school Christmas party for the past 3 years. He is absolutely fantastic! He puts on a very vivid puppet show which is extremely witty and has slight adult humour which the children adore.
Tracey (NetMums)